Today is Human Rights Day. Seventy-two years ago, on December 10, the United Nations adopted the Universal Declaration of Human Rights, formally recognizing that every person, no matter who or where, must be afforded the same inalienable rights. 
At Invisible Children, we embrace this declaration with sincerity and urgency. We work alongside our central African partners to ensure that fundamental rights to dignity, safety, and freedom for vulnerable communities are protected.  
On Human Rights Day, stand up for human rights and support programs that advance the dignity, safety, and freedom of neglected communities.
At the center of all our work, is a commitment to listening to those most affected by injustice and following their lead. It is consistent and critical across all our programs, including the creation of our Early Warning Network. 
In December 2009, the Lord's Resistance Army carried out a series of attacks on communities in northeastern Democratic Republic of Congo in what came to be known as the Makombo Massacre. Over the course of four days, the LRA killed 345 people and abducted 250 others. They targeted communities without access to communication tools that would have allowed them to warn one another or call for help to stop the violence.
In response to these attacks, a Congolese priest from the area, Father Benoit Kinalegu, began coordinating with churches in the region to share security information over high frequency radios. In 2010, we partnered with Father Benoit to begin installing more radios and develop our Early Warning Network. This system of high frequency radios in communities throughout central Africa has become an effective tool for preventing armed group violence. But even more important, the Network ensures that vulnerable communities remain at the center of identifying what they need to ensure their security and fundamental rights.
Volunteers in communities connected to the Early Warning Network participate in daily security calls, coordinated by local Invisible Children staff, to report armed group activity, intercommunal violence, and other security-related news. Conflict analysts from Invisible Children and partner organizations, then report the Early Warning Network security information using The Crisis Tracker, Invisible Children's online crisis map and analysis platform. Through the Network and The Crisis Tracker, communities and analysts work together to record reports of violence, alert nearby communities, and share information and analysis with policymakers, humanitarian organizations, and other stakeholders. This collaboration ensures that activities to protect and advance human rights in the region are informed by local communities.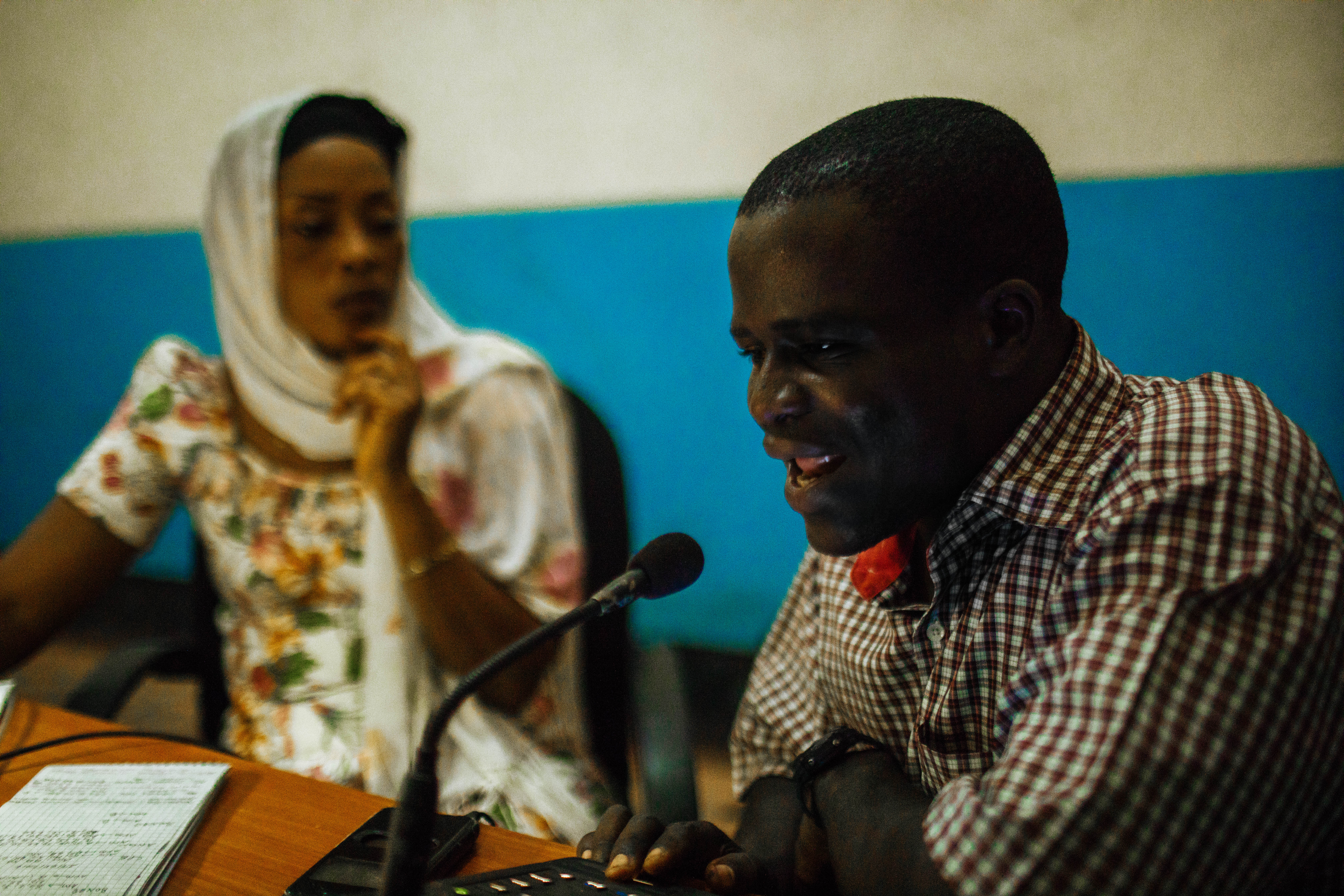 Today, armed groups like the LRA can no longer carry out attacks like the Makombo Massacre of 2009. With support from people around the world, we're equipping members of some of the world's most vulnerable communities with the tools to protect each other and defend their basic human rights.  
Help us continue to expand and improve the Early Warning Network and other community-based approaches to preventing violence and defending human rights.
---
Some programs described in this blog are made possible with the support of the American People through the United States Agency for International Development (USAID). The contents of this post are the sole responsibility of Invisible Children and do not necessarily reflect the views of USAID or the United States Government.