In addition to terrorizing hundreds of thousands of children and families in central Africa, Joseph Kony has now found a way to finance his crimes by killing off one of the world's most beautiful and endangered species.
TAKE ACTION TODAY TO HELP STOP KONY'S VIOLENCE
Together, we've made incredible progress toward ending Joseph Kony's violence, but our work isn't done yet. And unfortunately, Kony's tactics have gotten even more sinister. More and more evidence continues to show that he has been ordering his fighters to kill elephants (particularly in Congo's Garamba National Park), cut off their tusks, and smuggle the ivory up to his hideout in Kafia Kingi, a disputed area controlled by the government of Sudan. From there, Kony trades the ivory with an array of dubious characters in exchange for weapons, munitions and other supplies to fuel his violence.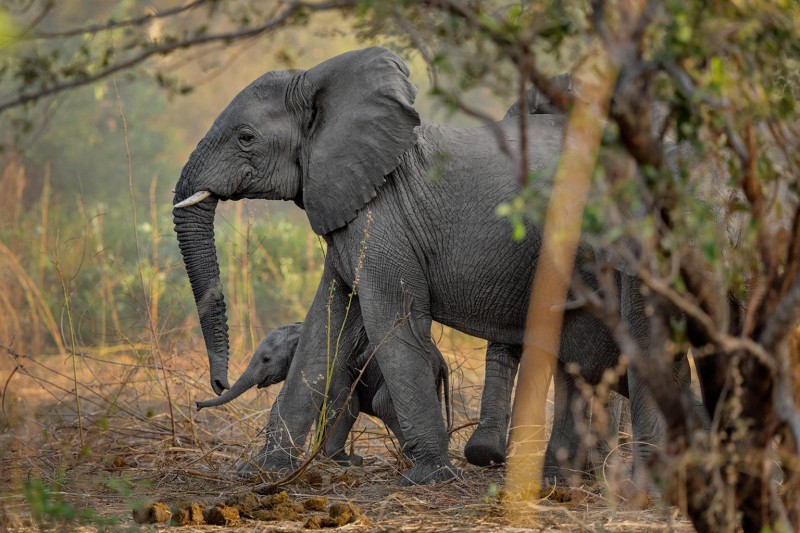 Invisible Children and our partners at The Resolve LRA Crisis Initiative and The Enough Project have published reports over the last couple of years about Kony's involvement in ivory trafficking and his presence in Kafia Kingi. (Read a couple of the reports here and here.)
So you can bet that we were thrilled when the unbelievably talented folks at National Geographic, led by renowned journalist Bryan Christy, released a truly remarkable multimedia piece this week that explores the ivory trafficking networks in central Africa and how they fuel and interconnect with violence against civilians. Case in point: Kony and the LRA.
One of the most fascinating and innovative aspects of the National Geographic project is how they managed to create fake elephant tusks embedded with GPS trackers, plant them into an ivory trading network in central Africa, and then digitally follow their movements along an ivory-smuggling route known to be used by LRA combatants bringing ivory from DRC to Kony in Kafia Kingi.
Now you might be asking yourself the same thing we were: How the heck did they do that?! Well, you can get some more juicy details from Bryan Christy himself in this fantastic interview with NPR's Fresh Air. Needless to say, we're crushin' pretty hard on NatGeo right now and we highly recommend that you check out this project.
But here's the most important part: Don't just read about Kony's crimes. Help stop them.
Urge your representatives to cosponsor the LRA Resolution.
The LRA Resolution (H.Res. 394 / S.Res. 237), which is before Congress right now, urges President Obama to stay committed to helping end LRA violence, bring Joseph Kony to justice, and support the healing and lasting recovery of communities that have been terrorized by the LRA for years. Included in the resolution is a specific recommendation for the Obama Administration to increase efforts to help stop the LRA's ability to obtain and trade ivory. You can read the LRA Resolution here to see the exact language.
Ok, friends. Less talk, more rock. Here's what you should do:
STEP 1: Use your coffee break to check out NatGeo's incredible project. #WorthIt #SoundSmartAtTheWaterCooler
STEP 2: Take THREE minutes to contact your representatives and ask them to cosponsor the LRA Resolution. We've made it easy and written everything out for you — but you can spice things up by mentioning the NatGeo story, too.
STEP 3: Listen to the Fresh Air interview with Bryan Christy. It's the perfect length for your commute home from work, or your nightly Stairmaster workout.
We're all in this fight because we know that liberty is bound together. That counts for families targeted by Kony's violence and the majestic wildlife threatened with extinction because of his crimes. So let's get to it. 
Thanks so much in advance for taking action (wink wink).
(Photos by: Brent Stirton)